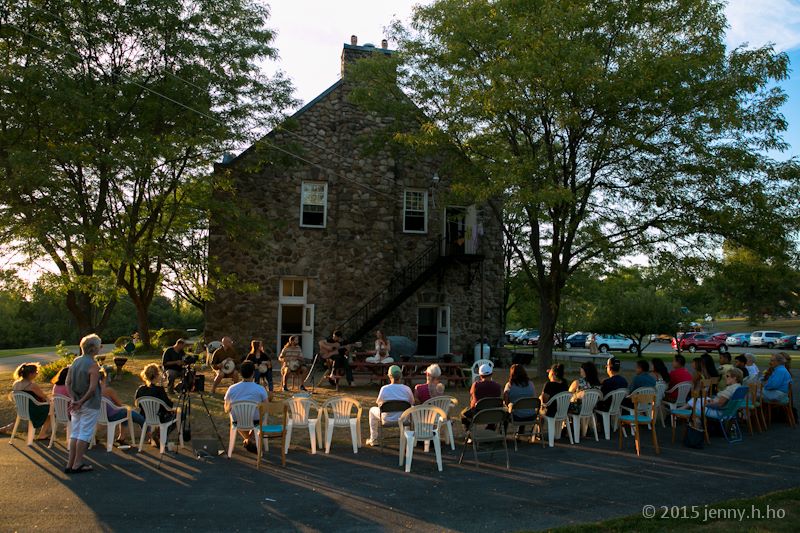 Immerse yourself in the art of the darbuka and study with the Maestra of darbuka herself, Raquy Danziger. Drummers of all levels improve their skills through tutelage and collaboration in technique, compositions, soloing, and accompaniment.
Darbuka intensives and camps are offered in both Istanbul and Goshen, New York.
Goshen, NY
Immerse yourself in darbuka/ dumbek drumming, Turkish and Arabic music, and vegan cuisine at our Summer Sessions only 1.5 hours from NYC. This iS a great opportunity to learn darbuka for any level players, from
beginner to professional.
Daily Classes with Raquy and Rami Include:
Darbuka Fundamentals
Advanced Darbuka Technique
Ensemble pieces from around the region
Accompaniment
Soloing
NEW!! - The Sacred Geometry of Rhythm
Nightly "Istanbul Style" practice sessions
Meditation, Yoga, and Sports
Retreat rates include instruction, food, and lodging at the Empowerment Center.
Everyday there will be group classes, open time, practice sessions, and great food!
Sunday Recitals are open to the public with a post show dinner option (reservation + donation suggested).
Vegan Chef Apprenticeships and work scholarships available.
Istanbul, Turkey
Come to the Mecca of Darbuka. Train with Raquy and her own teacher, Bünyamin Olguncan. Practice with incredible Turkish drummers, and get inspired by the beauty, culture and music of this incredible ancient city. Five hours a day of lessons with Raquy and Bunyamin. Appropriate for drummers with a solid background in darbuka.