Rhythm Celebration! Raquy DÜM + Kaeshi Chai Bellyqueen
@ University Settlement Speyer Hall 184 Eldridge St. NY, NY 10002
Wednesday September 7, 2016 8.30-10PM

Celebrate Rhythm! Join Raquy Danziger's DÜM, Kaeshi Chai's Bellyqueen, and special guests (RamiTabla, Liron Peled, Dawn) for a dazzling evening of music and dance.

Raquy Danziger's group Düm specializes in split hand darbuka drumming, a style that has emerged in Turkey in the last 20 years. This style, which splits the hands into two like Indian tabla, gives drummers speed and dexterity like never before! Half of the program features dazzling drumming pieces using this style with darbuka, backed by other drums. The drumming pieces are interspersed with Raquys original melodic pieces, based on Middle Eastern scales and rhythms, on the 12 string King Kemenche Tarhu, a futuristic version of the Persian spike fiddle.
Celebrated dancer/ choreographer Kaeshi Chai will be featured. Founder of BellyQueen and PURE (Public Urban Ritual Experiment), Kaeshi has performed and taught internationally, and is an alumni member of the Bellydance Superstars, and Jillina's Bellydance Evolution.

DÜM
Raquy Danziger - King Kemenche and Darbua
Rami 'Tabla' El Aasser Percussion and Turkish Baglama
Joaquin Colon Darbuka
Liron Peled - Dumset & throat singing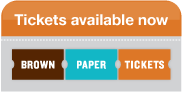 Code:


Brown Paper Tickets Ticket Widget Loading...

Click Here to visit the Brown Paper Tickets event page.